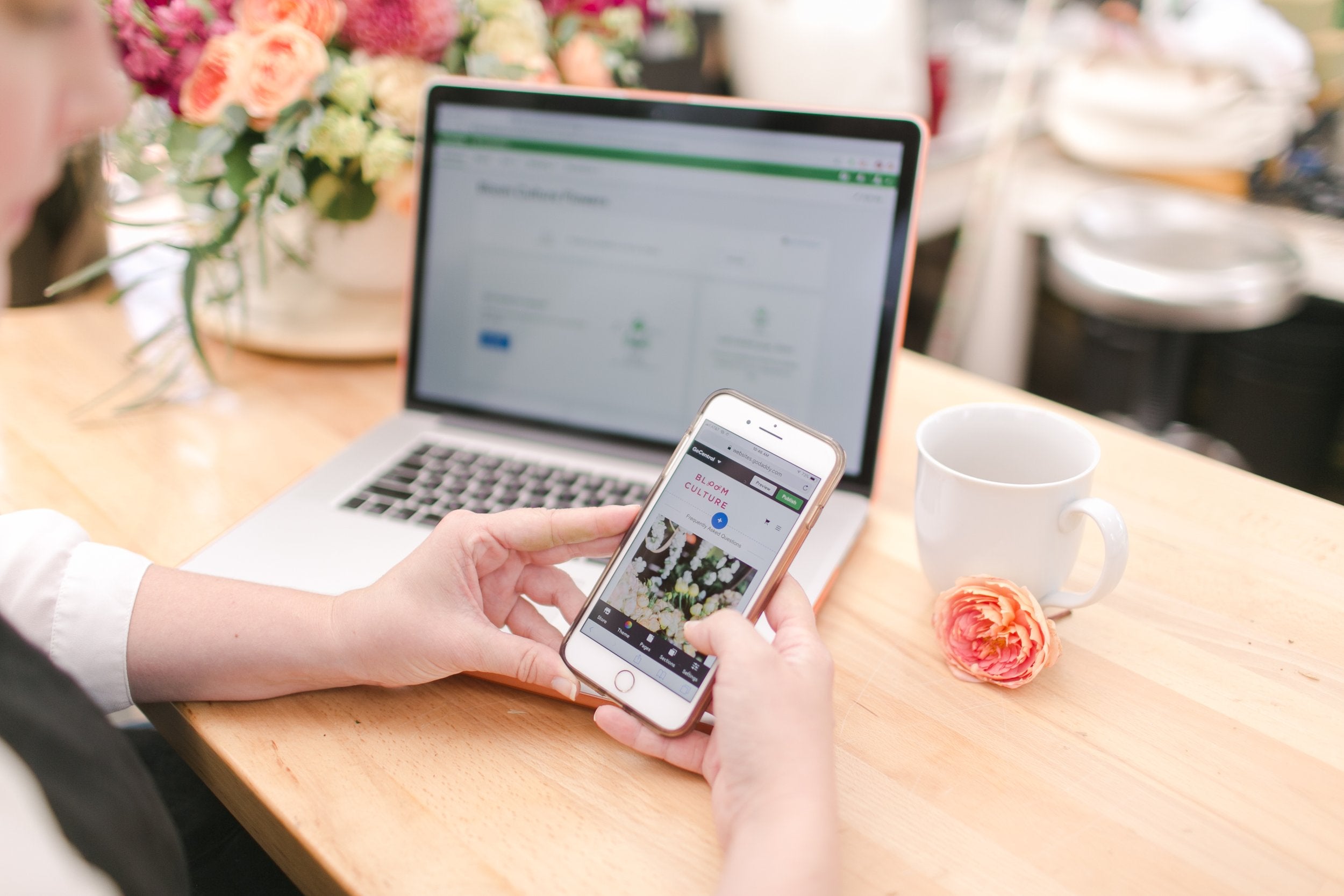 ARE YOU A BUDDING FLORIST?
Learn how to price your floral services with confidence.
Do you second guess yourself whenever it comes to pricing? Do you find yourself pricing out of fear—or feelings—instead of knowledge?
What if someone could show you EXACTLY how to price for profit in a simple and effective way?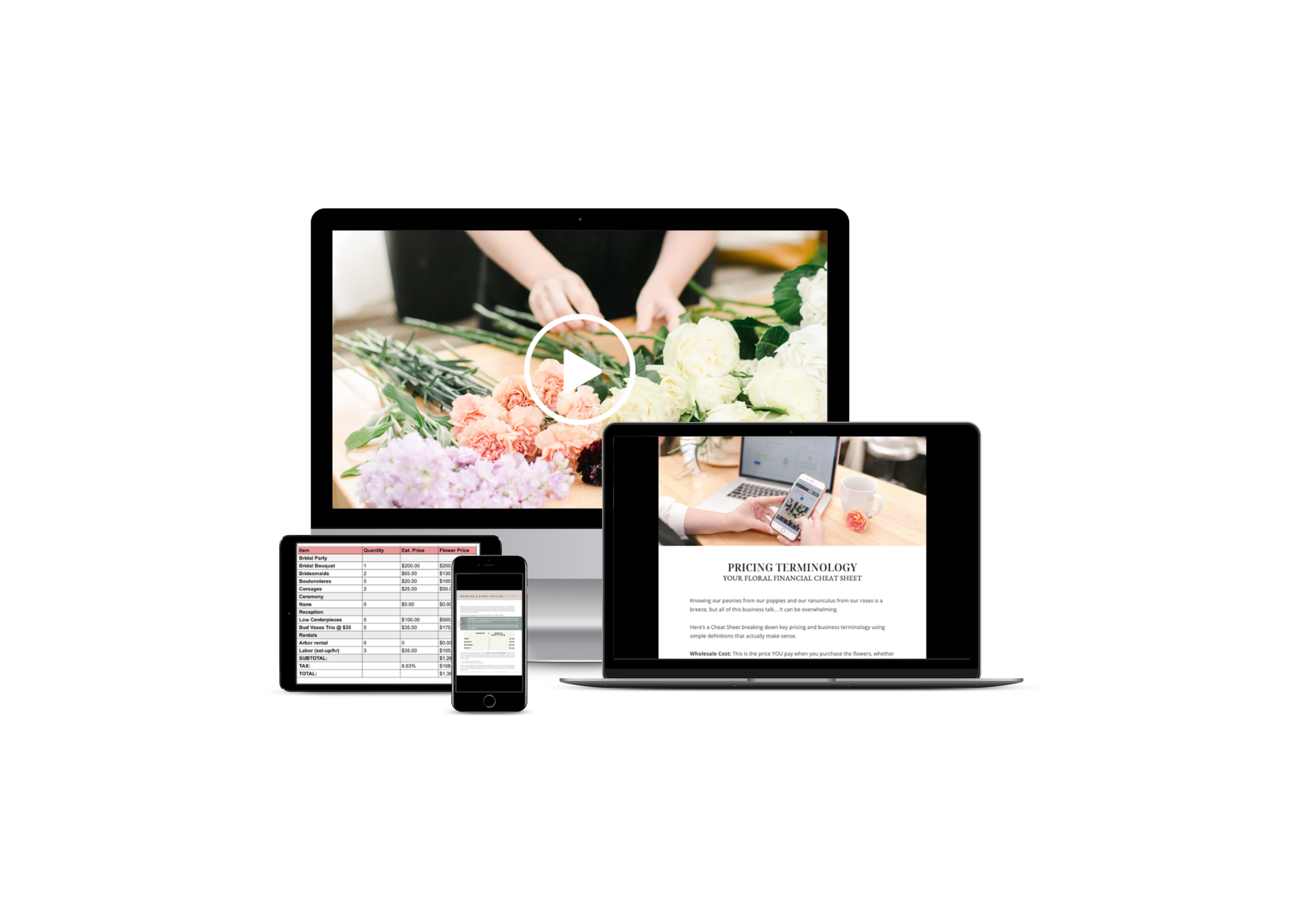 INTRODUCING
Floral Pricing For The Budding Florist
A step-by-step digital guide with templates teaching you how to price your floral design services for profit.
Includes
Pricing calculators for everyday retail designs
Sample recipes + pricing for 20+ common designs
Templates to Budget, Quote & Recipe Write
Pricing calculators for weddings and events
Floral Finance Cheat Sheet + Formulas
Client Questionnaire Template
Floral Pricing For The Budding Florist
$499 one-time / $249 in 2 monthly payments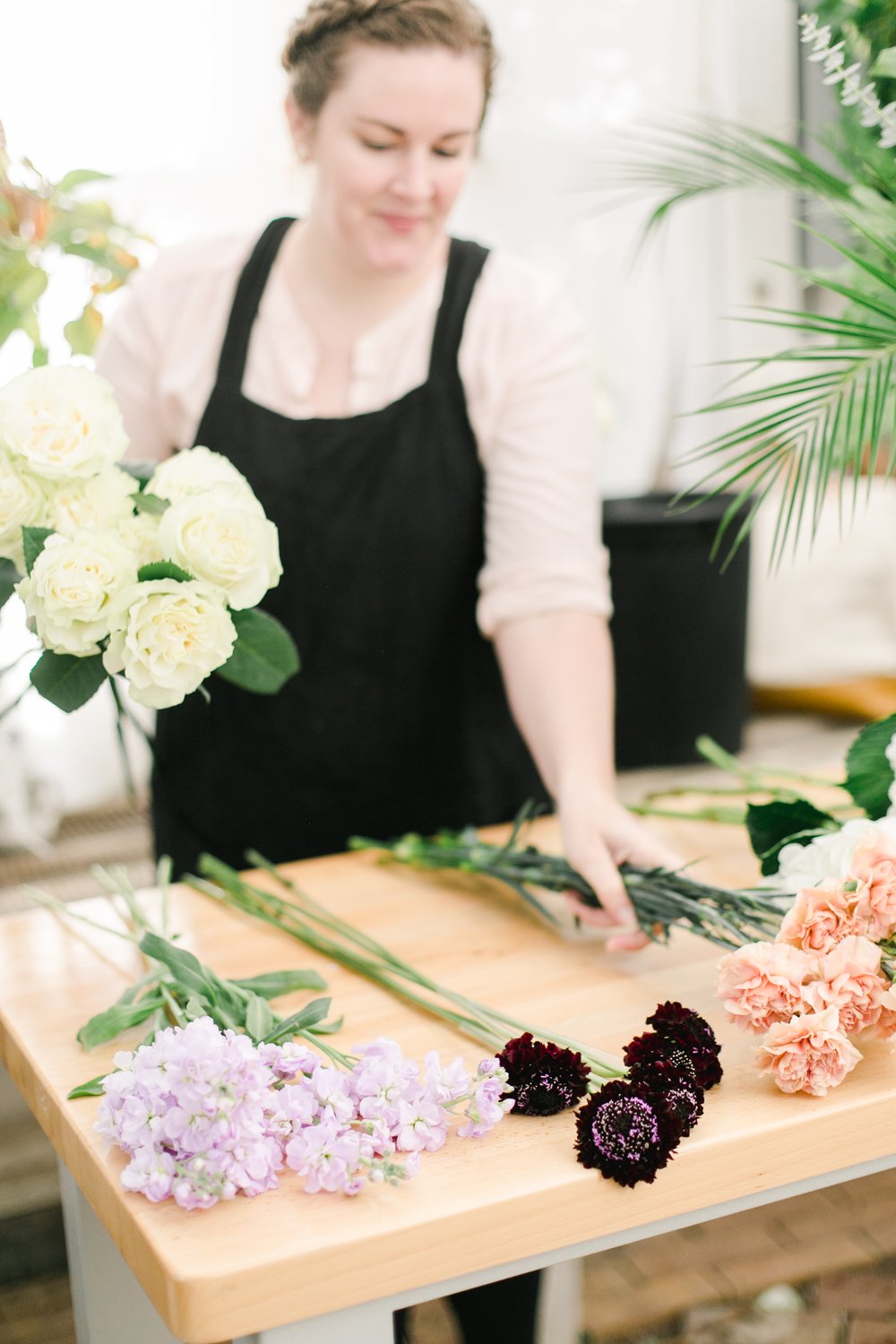 MEET YOUR GUIDE
Hey friend, I'm Alison Fleck.
A floral educator, Martha Stewart Top Florist, and the founder of Bloom Culture.
Most of us get into the business of floral design because of our passion. We love to create with the best that nature has to offer, and it brings us great joy to help people celebrate through flowers…. But then comes the "making money" part. 
What's the right way to price my services? 
What should the mark-up on my product be? 
Is there a right way to account for labor and other fees?
How does everyone else do it? 
All. The. Questions. So. Much. Guessing. 
Unless you find answers to these questions—and quickly—you'll burn out as you work harder and harder to try and make your business profitable. 
I've been there, and I found the answers. But it was HARD and took me 10+ YEARS and hundreds or weddings.
I don't want that for you. I want you to have all the information you need at your fingertips so you can set about creating a profitable, sustainable business from the outset. 
Pretty sure you want that too, yeah?! 
Finally, a definitive answer to the question: "How much should I charge for this?"

Floral Recipes
Save TIME not having to recipe write for common designs.

Price Guides
Save MONEY knowing how to price your services and product for profit.

Peace of Mind
Save SANITY by saying goodbye to the floral pricing guessing game!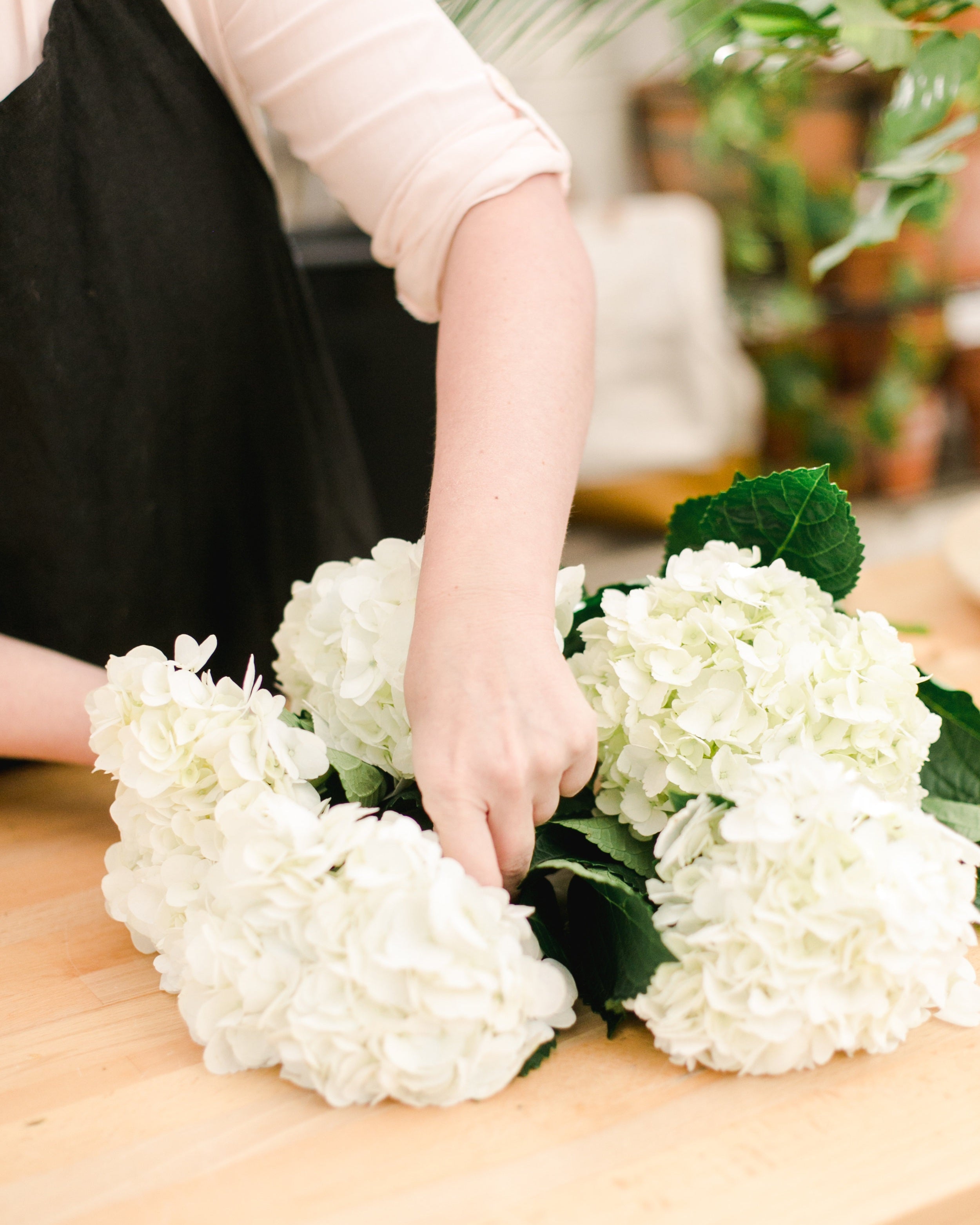 WHAT'S INSIDE FLORAL PRICING FOR THE BUDDING FLORIST
What You Get
A "plug & play" Floral Pricing Calculator.
Guide to Pricing Popular Designs
Sample Floral Recipes for 20+ common wedding designs.
BONUS! Design Examples + Recipes + Wholesale & Retail pricing for 20+ including Bridal Party Flowers, Common Ceremony Designs & Reception Centerpieces
That's over $1000 in value for JUST $499 (or 2 monthly payments of $249)
The principles taught inside Floral Pricing for The Budding Florist will work with any budget but focus on floral budgets from $1500 to $5000+. It's never too early to get your pricing RIGHT.
Here's more about what we cover inside Floral Pricing 101:
Recipe Writing
Example recipes for small, medium and large wedding designs.
Working with widely-available product to keep costs at a minimum.
Complete floral recipes, stem counts, and pricing for 20+ common wedding designs.
Pricing
Learn simple floral pricing rules to apply every time you are costing out a design.
How to stay on budget and profitable for each wedding.
A calculator to test, check, and set your pricing.
Floral Pricing For The Budding Florist
$499 one-time / $249 in 2 monthly payments
Lifetime Access  |  24-Hour Money Back Guarantee  |  Optional 1:1 Coaching Add-On
Budding Florist FAQs
I'm just getting started. Is Floral Pricing for the Budding Florist too advanced for me?
Absolutely not! We created this digital guide to be what we wish existed when we were starting out in the floral business. The sooner you can apply the formulas we teach, the faster you'll be growing a profitable business.
I've been in business 3+ years already. Is this content still relevant?
You betcha. If you ever find yourself thinking "Have I priced this right?" or "Is this recipe going to work for the budget?" then you'll find the answers in Floral Pricing for the Budding Florist.
What season are the recipe examples from?
Share details about your shipping policies, item returns, or customer service.Great question! The majority of Floral Pricing for the Budding Florist has been written using flowers that are available year-round from most wholesalers. In the BONUS section we've included recipes from a few seasonal designs, just to give you ideas of what can be achieved at different times of year.
What if I use Floral Pricing for the Budding Florist course and still need help?
We've got you covered. When you purchase this digital guide you also get the option to purchase additional 1:1 Coaching from Bloom Culture founder, Alison Fleck. Alison has been recipe writing, ordering and designing for 12+ years so if you've got a question, she'll have the answer!
When do I get the guide?
You'll receive everything as an instant digital download so you can get started right away!
Are refunds availble?
Due to the digital nature of this product, no refunds are available. If you have any questions about whether this product will be beneficial to you and your business please contact us first.
Floral Pricing For The Budding Florist
$499 one-time / $249 in 2 monthly payments
Includes: Plug & play floral pricing calculators, guide to pricing popular designs, sample floral recipes and bonus design examples, recipes & pricing.
MORE BUDDING FLORIST RESOURCES
Minimize your margin of error with a trustworthy blueprint and instructional videos from yours truly.
Floral Design Recipe Book $49
20 Sample Recipes for Wedding Party, Ceremony Flowers, Reception Flowers and more - all with wholesale pricing, stem count, suggested pricing, varieties used, and tutorials.
Budding Florist Coaching Session $197
This 1:1 Coaching Call is a 45 minute video or phone conversation to go in-depth into a particular aspect of your floral business to discuss questions you have